Research
Here are some examples of the research the NRSP Unit is currently undertaking.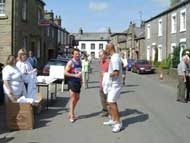 Wray is an idyllic, small village in the north of Lancashire with a population of less than 500 (it is also home of the scarecrow festival, held every year around May Day). Back in 2004, the villagers had been campaigning for broadband for some time, without success -- but suddenly entered the digital age with a bang, thanks to an NRSP project that provided wireless broadband across the whole village using Mesh technology.
In late 2004 the project deployed a number of devices known as Meshboxes (http://www.locustworld.net) and since then researchers have been studying their ability to provide a reliable network infrastructure, at relatively low cost. In particular, Lancaster University researchers are looking at developing techniques to improve the capabilities of these types of Mesh networks, in order to offer better levels of reliability and resilience.
As as result of this NRSP project, a number of other research groups have started working with the Wray community, including external groups (such as the BBC) who have looked at the social implications and potentially life-changing impact that broadband has on individuals and small businesses within the village.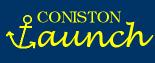 Coniston Ferry Services have been operating launches across Coniston Lake since 1992, and later this year will carryout a major conversion to one of their boats. This conversion will see the removal of an old diesel engine and the introduction of environmentally friendly electric motors.
This project (in partnership with the Business Enterprise Centre) is concerned with promoting education and environmental awareness, through the dissemination of real-time telemetry data from the boats to local schools and tourist information centres. A secondary goal is the provision of educational multimedia content to passengers, with information about the flora, fauna, wildlife and history of the lake.
A wireless network will be established across the lake, allowing the two boats to send and receive information to the outside world. The boats will host a range of portable devices, allowing passengers to study a variety of multimedia content to complement their experience. Sensors on board the boat (and around the lake) will relay data regarding the current location and speed, efficiency of electric motors, power utilisation (etc) in real-time to interactive displays in tourist information centres and schools.
[ Coniston Ferry Services website ]

The awareness project will offer contextual information pertaining to the current state of the University's IT infrastructure to a number of large displays located in the library. More specifically, this information will include the number and location of available PC's in the library (and other public labs), the status of the various print queues and also library specific information to members of staff and students who use the library facilities. The information monitored and collected by the system will also be made available such that the data can be rendered on e-campus displays deployed in other areas of campus, such as the spine.